ARHONTIKO HOTEL
Exceptional view and first class service
ENJOY ENDLESS VIEWS AND ROMANTIC SUNSETS ALONG WITH A BLEND OF NATURAL HOSPITALITY AND TRADITION AT ONE OF THE MOST AUTHENTIC AND COMFORTABLE AREAS OF KARPATHOS.
Welcome to Karpathos island, welcome to Arhontiko Hotel in Finiki village. We are located at a beautiful area on top of Finiki village so our guests will enjoy unlimited panoramic view of the village the blue sea and our famous sunset. Arhontiko Hotel was built in 1999 and owned by a local family delivering friendly services to all guests.

Finiki is on the south-west coast of Karpathos island. It is 8 km away from the airport and 17 km from the capital of the island "Pigadia". Finiki is situated 2 km away from the village of "Arkasa", and it is very famous for the fish tavernas and its history during the second world war. Arkasa village is just 2 km away from the hotel.
Arhontiko.... The Mansion
(Stately home, hall, manor, manor house, country house, palace, residence)

In Karpathos island, Arhontiko or in English the mansion, has always been (externally but also internally) a grand house. The house where rulers, respectable members of the society and people with social and economic health were living.

Arhontiko, our hotel, with 7 Studios and 5 Apartments, was built in 1999, with the architecture of a Karpathian mansion house. We truly wanted to accomplish and show the beauty of Karpathian architecture, combining a modern place capable to host our visitors.
Pure Karpathian Architecture & Design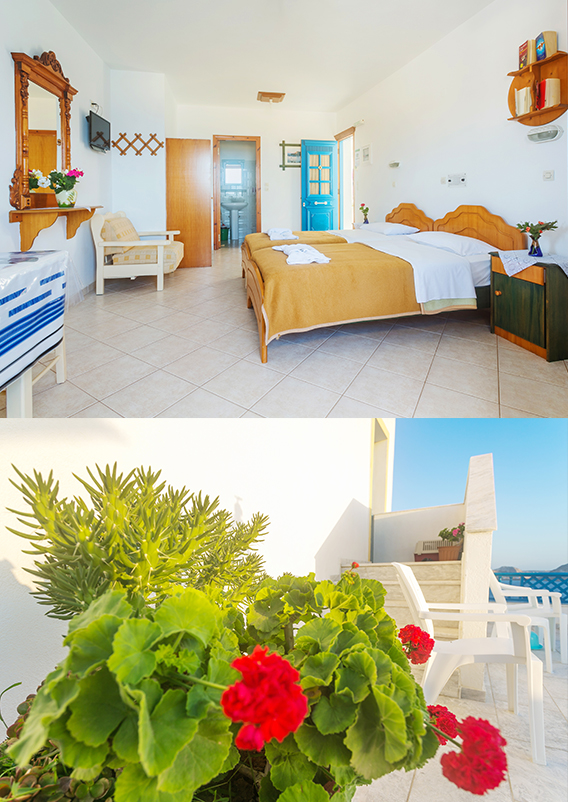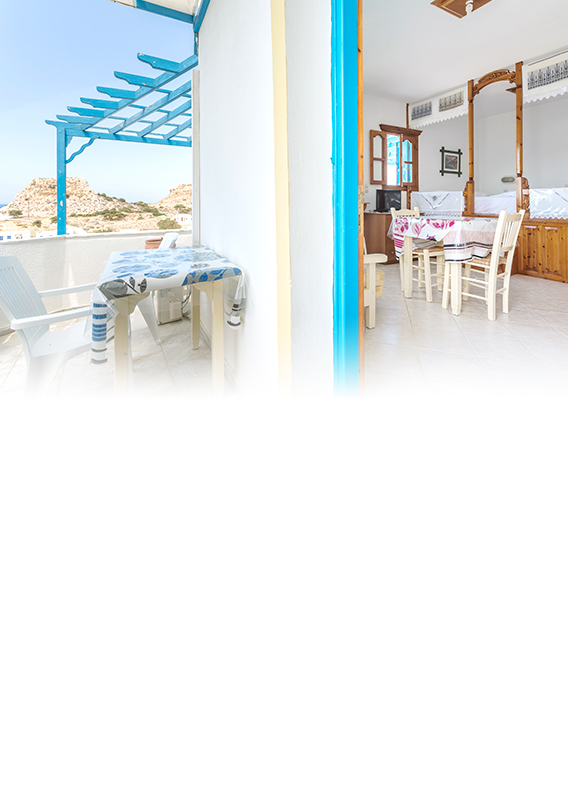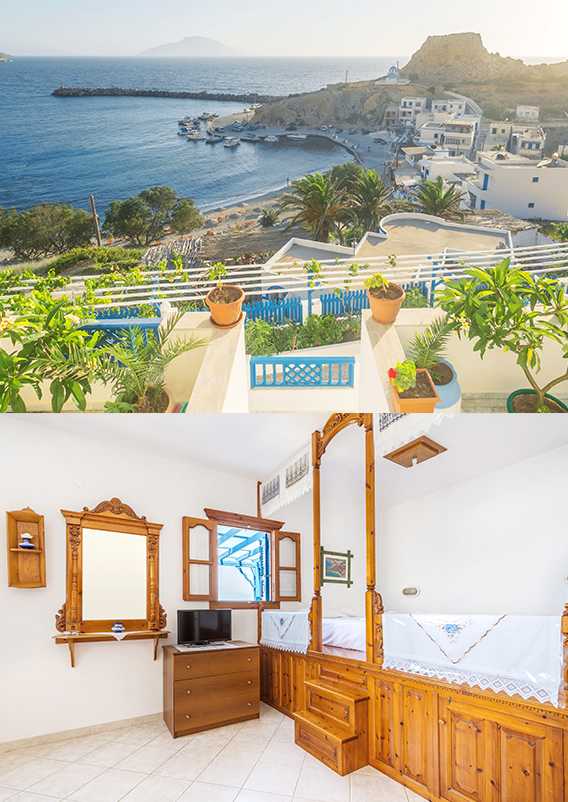 TRADITION AND COMFORT
Our apartments are created in such a way so our guests to enjoy all the modern comforts as well as living in a traditional Karpathian style apartment. All are independent with balconies overlooking the Finiki village and the endless blue Karpathian sea. Our Hotel is consisted of 12 rooms, 6 apartments and 6 studios. The size of each Apartment is 50 sq and the size of our Studios is 40 sq meters.
WILD, UNTOUCHED BEAUTY, SCULPTED BY WINDS, CUSTOMS AND CENTURIES-OLD TRADITIONS

FINIKI
A VILLAGE TO REMEMBER FOR THE REST OF YOUR LIFE
8 km away from the airport, 17 km from the capital of Kaprathos. 2 km away from the village of Arkasa and very famous for the fish tavernas and its history during the WWII. ...